Quhji is part of the participant that sends a runway in Kuala Lumpur Fashion Week 2014. The collection presented titled "Mysterieuse Albert" is a mysterious person with psychotic background.

Quhji draws inspiration from the classics - 1920's for his clothes. His clothes are the example of contemporary cuttings and design as he modifies from the classics.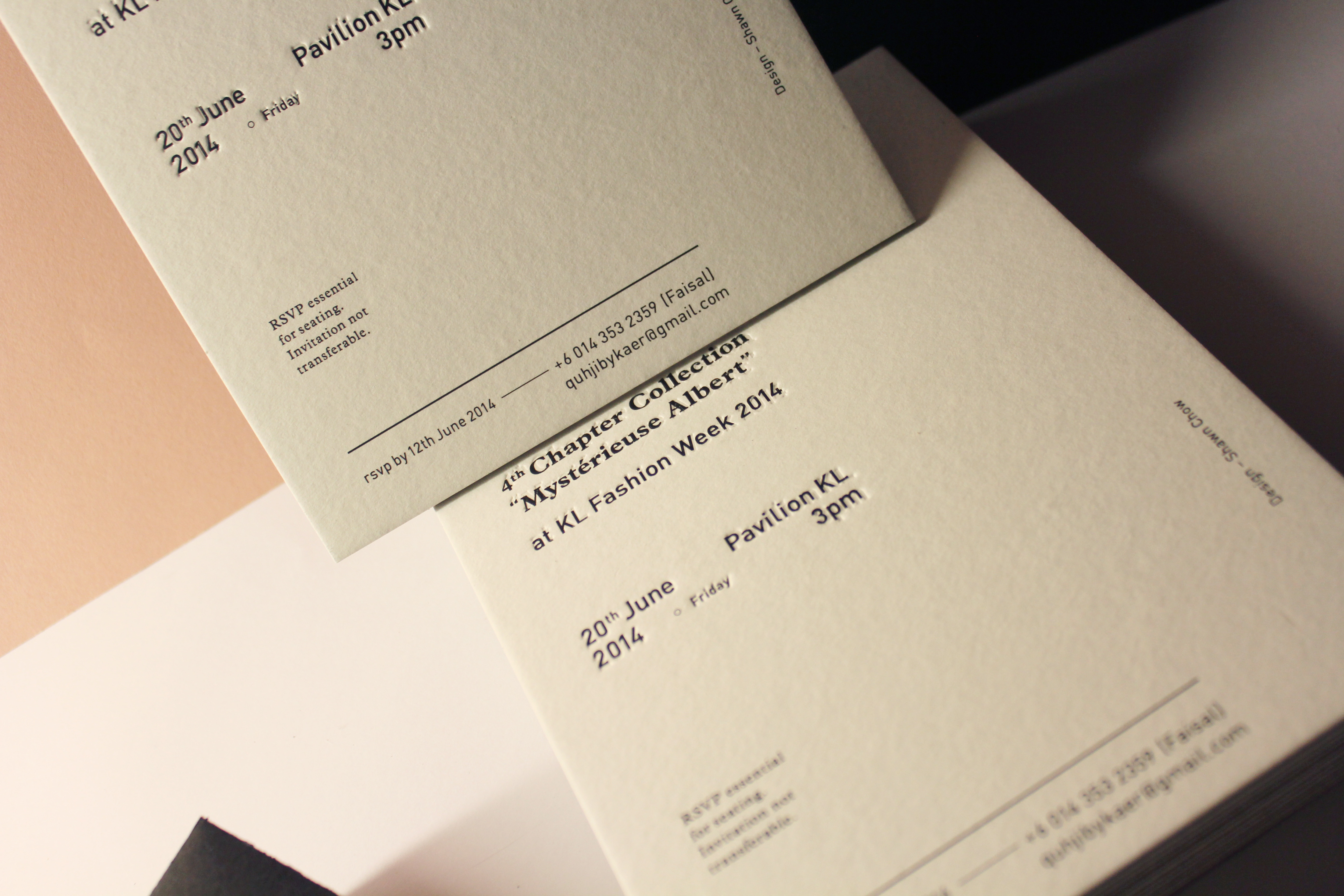 In this invitation card, I took advantage of the front and back of the cards to feature the details in contemporary typography while the back will feature the subject matter. The subject matter of the invitation card is a medical prescription that was prescripted for the 'Albert', a psychoactive drug prescription. The Prescription was styled to look raw and 1920's doctor letterhead came to inspiration. Also, the typography was accompanied with an offset deboss to echo the psychotic theme as though it was screaming.
In the lookbook, I would like to keep it simple and let the picture speak for itself. I chose the image of chair for the because in psycho thriller movies, chair has been depicted as a tie to psycho paths – it means where there is no one sitting on the chair, they might be up to something or if someone is sitting on the chair, he or she would be planning something. The letter covered in blood stain is a continuation of the story from the invitation card, it tells the audience that 'Albert is beyond help and finally start his killing'. This conclude the story telling for the audience.
Lookbook Photography – Bibo Aswan